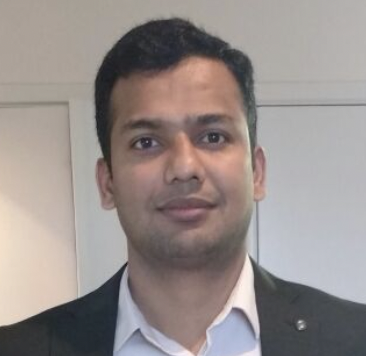 Pradeep has 12+ years of experience in Information Technology industry, out of 8+ years of experience as Change Practitioner, Transformation Consultant, Agile@Scale Coach, DevOps and Agile Trainer role for large scale Agile transformation initiatives. He has played instrumental role in the transformation of Waterfall to Agile programs for Euroclear, BNP Paribas Fortis, Barclays and Capgemini. His overall responsibilities include Leadership coaching, Setting up and planning E2E Agile Transformation Roadmaps, DevOps rollout, and Agile DevOps practice proliferation. He has experience in various business domains and teams spanned globally across large scale distributed and multi vendor projects and products; commendable stakeholder and communication management skill and an effective champion of process change with strong expertise in setting and configuring Agile tooling setup.
Specialties:
Leadership Coaching
Setup and Implementation of Transformations
Implementation of Agile Portfolio Management
Defining and Leading Change at all levels of organization
Design and rollout of new way of working Operating Models
Develop Agile Contracting Framework and Processes
Sound expertise in Scaled Agile Framework (SAFe) implementations
Lean Kanban setup in Operations
DevOps setup and rollout
Agile Testing
Design Thinking and Customer Empathy Mapping
Primarily responsible for:
Design and launch Agile Transformations
Defining Operating Models and successful rollout
Embed core agile behaviours in senior leadership and management
Proficient in Agile methodology, Quarterly Business Reviews, Quarterly agile planning and Communications channels setup across organisation.
Experience in DevOps capabilities rollout (Continuous Integration, Delivery and Continuous Testing) at organisation level
Experience in setting up and leading agile transformation in Operations, Infrastructure and Security divisions of financial services clients .
Launching and supporting new CoP guilds and chapters
Grooming internal coaches using PDP (Personal Development Plan)
Install Agility in Portfolio Management layers
Defining IT controls for Agile teams and rolling out to ensure regulatory compliances.
Defining Waterfall-Agile hybrid model for smooth collaboration between Agile teams and waterfall teams yet to transition.
Active contributor in Agile Consortium, Belgium.